local advertising testimonials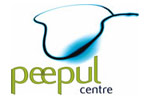 "We have been advertising with Local Ads for months now and will continue to do so. Lee makes booking the required pages very easy and definitely offers the best prices! Our aim was to inform people that we are here and it has certainly worked, we get frequent responses but the biggest success for us is the dramatic increase of hits on our website - which was our original aim. I would recommend Local Ads to everyone! The best, low cost, no hassle, advertising in Leicestershire!"
Gemma Kiddy - Peepul Centre

"Local Ads is very affordable for a good quality publication, and is a great source of local business."
Kathryn Greaves, Marketing Manager, Lawson West LLP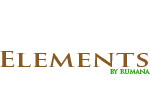 "Local Ads - Probably one of the best things I could have done for
my business! I decided to start off a little business. Not knowing the
outcome but I decided to take on the challenge.
But I needed some help, I got in touch with Local Ads and decided to put in an ad. Its only been a week and I have had over 20 bookings and 10 new clients. The best thing was how easy it was. I just said what I wanted and bang it was perfect!
Just to say thank you for the creativity used in the add and all your support."
Rumana Sattar, Elements Beauty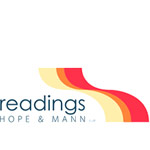 "I have been involved in the Estate Agency business for some 22 years. During that time I have learnt the importance of advertising our business to LOCAL communities. Lots of potential customers know our name,but want to know that the services that we offer are relevant to them and the areas in which they live.

LS Media/Local Ads have been providing us with cost effective, pro-active and incisive branding and advertising for the last 2 years or so. Service has always been second to none and our call-back rate from local customers has been at the sort of level that puts more expensive, less personally targeted publications to shame.

Local Ads has complemented the other forms of marketing that we use extremely well. I now consider it an essential tool in our on going campaign to reach local people and would have no hesitation in giving its publications my strongest recommendation."
Will Ravenhill MNAEA, Partner, Readings Hope and Mann LLP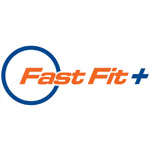 "When Fast Fit + (Leicester) were looking for good value, local marketing for our new Leicester branch we needed a company that was fast, flexible, reliable and efficient, we chose LS Media. We have employed the services of LS Media/Local Ads to provide various pieces of marketing literature.
Each brief has been met with professionalism and a commitment to getting the best job done. The originality of design, the desire for perfection and the ideas generated through close contact with them have made us feel very confident of using and recommending them in the future.
Local Ads publications are certainly one of the best value printed advertising mediums in Leicestershire"
Stephen Thompson, Managing Director - Nationwide Network Services